NEWSLETTER
Subscribe to posts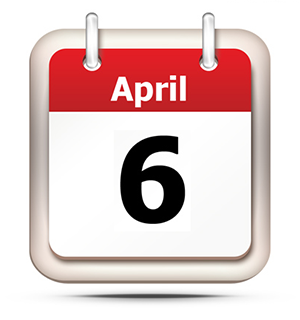 The Workday launch is less than one week away! On 
April 6th
, you'll have access to your employee information in one centralized location: workday.simmons.edu.
Workday is your source for:
Student worker and hourly employee time entry and approval
Benefits enrollment and updates
Payslips, payment elections, and direct deposit
Time off tracking and requests (**non-exempt employees: don't forget to approve your time in Kronos by Friday, April 3rd**)
Migrating THCS and Payroll business processes and data to Workday has been a monumental undertaking that required cross-campus collaboration and information sharing. On April 6th, we'll make Workday available to the most important group of collaborators: our colleagues. Please read on for information about support resources and upcoming trainings.
Need to request time off? Looking for your most recent payslip? Double checking your current benefits before open enrollment?
We've got you covered. At workdaysupport.simmons.edu, you'll find guides and videos outlining common tasks in Workday.
Because Workday is focused around individuals and tailored to your needs, we've organized our resources by activity. This way, you can find out how to complete a task in Workday (for example, changing your direct deposit allocations) rather than searching through documentation based on your role at the College.
To provide flexibility, we've created user guides and videos, and we'll be hosting drop-in training sessions, where you can ask questions and focus specifically on what you need to know.
If you can't find the information you're looking for on the site or you can't attend a training, please contactworkday@simmons.edu and a representative from the Workday team will follow up with you.
When Workday goes live on April 6th, we know you'll have many questions. To help ease the transition, we're hosting drop-in training sessions. This is your opportunity to get an overview of how existing business processes function in Workday, and to get answers to any questions you might have. Each session will be held in a computer classroom in order to provide a hands-on experience.
Upcoming drop-in sessions:
| | | |
| --- | --- | --- |
| DATE | TIME | LOCATION |
| Monday, April 6 | 1pm-3pm | LEF*L003 |
| Thursday, April 9 | 2pm-4pm | LEF*L012 |
| Friday, April 10 | 9am-11am | LEF*L003 |
| Wednesday, April 15 | 1pm-3pm | LEF*L003 |
| Friday, April 17 | 1pm-3pm | LEF*L012 |
| Tuesday, April 21 | 1pm-3pm | LEF*L003 |
| Friday, April 24 | 1pm-3pm | LEF*L012 |
| Tuesday, April 28 | 9am-11am | LEF*L003 |
| Wednesday, April 29 | 1pm-3pm | LEF*L003 |
Manager Training
If you manage staff or student workers, you should have received an email about attending an upcoming training specifically geared to you. If you still need to sign up, click here to view dates and locations of upcoming sessions.
The transition to Workday will provide employees with a central access point to all of your data. This, of course, is a big change and there will be many questions about how to use Workday and where to find and update information.
If you have questions about specific functionality in Workday or if you'd like to give it a test drive, we encourage you to stop by one of our upcoming information tables. The project team will be there to tell you more about Workday and we'll have iPads on hand so you can try it for yourself.
We'll be holding weekly sessions in the Fens from now until the Workday launch:
Wednesday 3/4 from 12-1pm
Tuesday 3/10 from 12-1pm
Tuesday 3/17 from 12-1pm
Tuesday 3/24 from 12-1pm
Tuesday 3/31 from 12-1pm
Tuesday 4/7 from 12-1pm
Tuesday 4/14 from 12-1pm
Tuesday 4/21 from 12-1pm
Tuesday 4/28 from 12-1pm
Once Workday goes live on April 6th, Kronos will be a thing of the past. While this is good news for almost everyone, we need your help to ensure that your current balances are accurate and up-to-date.
The data in Kronos will be transferred directly to Workday on April 1st, so please take a few minutes before March 31st to log into Kronos and verify that your current vacation and sick time balances are correct.
If you notice any errors or discrepancies, please contact Talent & Human Capital Strategy at thcs@simmons.edu or 617-521-2084.
Workday keeps your personal information, contact information, and emergency contacts in one easily accessible location.
During the week of February 16th, a group of faculty, staff, and student workers volunteered to test normal business processes in Workday and provide feedback. Each group worked through the kinds of tasks employees at Simmons do everyday: time entry and approval, benefits updates, vacation requests, and more.
The testing sessions produced positive results that bring us one step closer to rolling Workday out to the College. The comments and suggestions provided by the testers also will guide us in the creation of training materials and user guides. We'd like to thank everyone who took time out of their day to collaborate with Technology, THCS, and Payroll to help make this part of the project a success.
Workday brings all of your employee information to your laptop, tablet, and smartphone. It's fully functional on iPhone, iPad, Android devices, Windows Phone, and BlackBerry.
Note: Some of the functions presented in the video above (including financial data) will not be available in Phase I of Workday@Simmons, which is focused solely on Talent and Human Capital Strategy and Payroll functions.
The Workday project is a significant undertaking, comprised of hundreds of tasks and involving dozens of people. But the number one priority is making sure that Workday works for you.
To help achieve that goal, we will be inviting several faculty and staff members from across campus to participate in testing. During the week of February 16th, we'll hold several 90-minute sessions to test common tasks and processes in Workday, as well as the training materials we'll use with other employees.
If you have been selected to potentially participate in testing, you will receive information from the project team by the end of the month.
Every student worker at Simmons—and their supervisors—will be happy to know that paper timesheets will soon be a thing of the past.
Workday provides a simple, straightforward alternative to our current manual process for entering and tracking time and approving student timesheets. Both on- and off-campus student workers and their supervisors will use Workday to track time starting on April 6, 2015.
The Workday project team will be reaching out to all student workers and their supervisors in the near future with more information and opportunities for training.